Post by sascha litvin on Apr 8, 2019 1:22:36 GMT
[nospaces]
At night the earth will rise and I'll think of you each time I watch from distant skies Whenever stars go down


[break]


[break]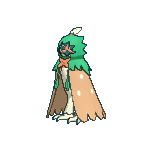 Artemis - Overgrow[break]
Grass / Ghost[break]
sascha's pc
[attr="class","thescrolly"]A haunted abandoned mansion? Sascha didn't even think twice before spearheading a mission into the decrepit building. However, what was supposed to have been a solo installment ended with that pesky Ivanov kid tagging along. Why? He really didn't know. He stopped listening when the man seemed all too intent on following him. Did he care?[break][break]

No. As long as he didn't get in the way.[break][break]

Upon first entering the mansion, Hera snickered from his shadow, darting out and wandering about the foyer. She shifted through dust, jumping onto a table with a sheet draped over it, making somewhat of a racket. Sascha took a moment to look about himself, lifting an eyebrow as he listened for any signs of a haunting. The assignment had stated that the place was haunted, but he was almost sure one of his own ghosts would lock onto any extra energy feelings as soon as they had walked in.[break][break]

Hera seemed content to scuttle around, completely ignoring Alexei's entire presence except to turn her grin on the man in order to unnerve him.[break][break]

If the place was haunted... it would be interesting to see what they found in the process. Ghosts didn't really scare Sascha. In fact, he found kinship with them most of the time. Finally yielding just a little, Sascha turned his gaze on Alexei. [break][break]

"Don't slow me down."




♠ URIT
[newclass=.thehover]opacity:0;transition:all linear 1s;-webkit-transition:all linear 1s[/newclass][newclass=.thehover:hover]opacity:0.75;transition:all linear 1s;-webkit-transition:all linear 1s;background-color:#fff[/newclass][newclass=".notags a"]font-size:10px;text-transform:uppercase;color:#fff;[/newclass][newclass=.thescrolly::-webkit-scrollbar-thumb:vertical]background-color:#463d7f;border:solid 1px #463d7f;border-radius:0px;[/newclass]
[newclass=.thescrolly::-webkit-scrollbar]background-color:#ffffff;width:2px;border:solid 2px #ffffff;border-radius:0px;[/newclass]