[nospaces]
[attr="class","freiwant"]
[attr="class","freiwant1"]
[attr="class","freiwanttop"]
[attr="class","freiwanttop1"]- □ x
HEY THERE SWEETHEART
[attr="class","freiwantimg"]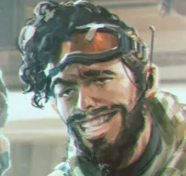 [attr="class","freiwantinfo"]
| | |
| --- | --- |
| name | goro shimizu |
| pronouns | he/him |
| age | twenty six |
| orientation | homosexual |
| played by | sadsoda |
[attr="class","freiwantmid"]CHARACTER FACTION team rocket
[attr="class","freiwantmid"]CHARACTER RANK grunt
[attr="class","freiwantmid"]FACE CLAIM mirage from apex legends
[attr="class","freiwanttop"]ABOUT THE CHARACTER
[attr="class","freiwantbot"]




[break]
---
[break][break]
Goro found a
CIRCUS
and was enlisted as an
ACROBAT
. It was tough and
PAINFUL
, but with his prior work with
CIPHER
, it didn't take long for Goro to become a fan
FAVORITE
. He was able to withstand the
TREACHEROUS
falls off the high wire or back-breaking acts of a continuous with ease - he guessed being on the run from the
LEAGUE
had its perks. Life, however, is always
CRUEL
and Goro found this out all too soon.[break][break]
His
PARTNER
and he were doing a triple backflip twist when something just
SNAPPED
and Goro fell. He was alright, relatively speaking, but his partner - Shai Wen -
DIED
. The worst part, the stinging pain, was that he was one of the
LAST
to find out. He wasn't even able to attend her
FUNERAL
because he was in a
COMATOSE
state for the next few months. By the time he was up and moving again the funeral had been
OVER
for weeks and there would be no final
GOODBYE
for the two of them. In a crisis of his own, and incapable of dealing what was left of his
SHATTERED
life, Goro visited her
GRAVE
for the first and final time. He bid her farewell and left the largest bouquet of
NIGHTSHADE
he could. She always did love the strange and
MACABRE
.[break][break]
Yet, Goro needed something to put his own life back
TOGETHER
. The circus was supposed to have been that. That super glue that would hold his already broken life together; what was there for an ex-cipher team member in
ORRE
? Perhaps, he pondered over quite a few drinks and one too many bars, that was the
PROBLEM
. The true issue; Orre. It was time to
LEAVE
his homeland and seek out something new. Something refreshing. Something... by the
SEA
.[break][break]
He retreated to
HOENN
, specifically, to
SLATEPORT
and began his life of
GAMBLING
,
STRIPPING
, and
DRINKING
for a living; not in that order necessarily, but always a
SPRINKLE
of the three being
FLUSHED
down the metaphorical toilet that was his
SHITTY
life. His popularity as an exotic dancer led him to
BARTENDING
(who would't want to be drunk on the job?), which was how he found himself working at a bar frequented by the citizens one wouldn't call a
SAMARITAN
. He did his time there,
CHARMING
the customers,
POCKETING
a credit card here and there, and even ending the usual bar
FIGHT
.[break][break]
It wasn't until some law enforcer came asking
QUESTIONS
did things change for young Goro. He recognized the officer, he had been a
FREQUENT
client at the dance club Goro used to work at and it would seem the officer didn't recognize him in
MORE
clothing. With honeyed words and then a threat as stinging as a
HORNET
, Goro got the officer's word (and
RING
) and assurance he wouldn't return. If he did, Goro would have his wedding ring to return to his
WIFE
.[break][break]
It was this
ACT
that brought him under the eye of the bar's
OWNER
. From there, after a few conversations with the shady guy here and there, Goro was inducted into the
GANG
life - the life of a
VILLAIN
, of
TEAM ROCKET
. It was ironic, in a way, to become what he had
FLED
from in the first place. After so much he had
LOST
already, how could he afford to
LOSE
what little "
FAMILY
" he had now?[break][break]
PHARAOH LEAP CREATES
[googlefont=Pragati Narrow:400,700][googlefont=Inconsolata][googlefont=Quattrocento Sans:400,700]
[newclass=.freiwant]padding:9px;border:solid 1px #191919;background-color:#282828;text-align:justify;width:430px;[/newclass]
[newclass=.freiwant1]background-color:#222222;padding:15px;color:#999999;[/newclass]
[newclass=.freiwanttop]background-color:#111111;color:#eeeeee;font:10px Inconsolata;letter-spacing:.3px;padding:15px;margin-bottom:5px;line-height:10px;letter-spacing:.5px;[/newclass]
[newclass=.freiwanttop1]color:#60495a;float:right;[/newclass]
[newclass=.freiwantimg]padding:6px;border:solid 1px #191919;background-color:#1e1e1e;height:86px;width:86px;float:left;[/newclass]
[newclass=.freiwantimg img]height:86px;width:86px;[/newclass]
[newclass=.freiwantinfo]background-color:#1e1e1e;padding:14px;border:solid 1px #191919;margin-left:105px;height:70px;font:12px Quattrocento Sans;text-transform:lowercase;margin-bottom:5px;line-height:14px;[/newclass]
[newclass=.freiwantinfo b]color:#60495a;[/newclass]
[newclass=.freiwantinfo table]margin:0px;[/newclass]
[newclass=.freiwantmid]border:solid 1px #191919;padding:14px;background-color:#1e1e1e;font:12px Inconsolata;margin-bottom:5px;line-height:10px;[/newclass]
[newclass=.freiwantmid b]font:bold 11px Quattrocento Sans;color:#60495a;padding-right:5px;line-height:10px;[/newclass]
[newclass=.freiwantmid a]font:bold 11px Quattrocento Sans;color:#dddddd;padding-right:5px;line-height:10px;[/newclass]
[newclass=.freiwantbot]border:solid 1px #191919;padding:24px;background-color:#1e1e1e;font:11px Inconsolata;letter-spacing:.3px;text-transform:lowercase;[/newclass]
[newclass=.freiwantbot b]font:bold 11px Quattrocento Sans;color:#60495a;[/newclass]
[newclass=.freiwantbot a]font:bold 11px Quattrocento Sans;color:#eeeeee;[/newclass]