[nospaces][googlefont=Montserrat:700|Montserrat+Alternates:700|Open+Sans:400,400i,700]
[newclass=.cosmiclove] --clovAccent:#dea02c; [/newclass]
[newclass=.clovBanner img]animation-play-state:running!important;[/newclass]
[attr="class","cosmiclove"]
[attr="class","clovBanner"]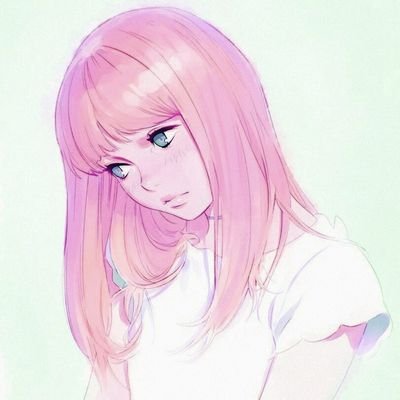 selena desmarais

[attr="class","clovBody"]
background

Selena is the youngest of three daughters of the Desmarais family from Kalos. They are known throughout the region for their wine-making business. Her older sisters immediately assumed positions in maintaining the Desmarais legacy but she wanted to prove something for herself in a different manner.[break][break]


lean on me
It is easy for Selena to make friends because she's very cheerful and outgoing. However, the difficult part for her is maintaing connections. As a traveler, she always finds herself in a constant change of environment. She never stays. And friends that are high-maintenance are difficult for Selena to entertain. However, one can assure that when all things go wrong and there's no one to tell you what to do, Selena is the one-stop person for asking advice and hanging out.[break][break]


needing stitches
Selena hates people who undermine her authority and tell her she's wrong. She is kind of like that. It would need a deep, careful heart-to-heart conversation with her in order to tell her that she's way out of line sometimes that she would not be mad. She also hates people who questions her capabilities just because she's a girl.[break][break]


would you like a cup of sinistea?

Selena came from a well-off family in Kalos, a big name in the industry of wine-making in the region. Bearing the banner of fennekins, the Desmarais were known to be sly and cunning tycoons in the liquor businesses and anyone who dared competing with them ended up being absorbed or destroyed. Noble families from various regions like Kanto, Alola, and Unova would want to be under their graces since the wealth of the Kalosian vixens meant prosperity and safety net for up and coming enterprises.[break][break]


heathers
Selena was forced to acquaint with the children of her parent's friends. While some of them earned her trust, most of them were actually people who she despised and hated as a child. Looking for: childhood acquaintances/friends/rivals[break][break]


a whole new world
What inspired Selena to resist against the pressure of her family, despite their wishes for her to succeed the the wine-making business, was the influence of a few people she actually considered "friends". Sons and daughters of vineyard farmers, children of processing workers—as her father indoctrinated her with the world of profit, she only saw the injustice and oppression of her people. The Kalosian was not naive to the social inequality of her region, despite being at the other end of spectrum. Looking for: childhood friends with a sense of social justice [break]


is the pen really mightier than the aegislash?

Despite the Desmarais patriarch's wishes, Selena studied to become an investigative journalist who worked on controversies in the Pokémon world. She wrote articles exposing League corruption in other regions, unfair trainer treatments, alleged Pokémon abuse, gang groups in the making, and many more. All of these earned her the monicker, "Eye of Staraptor", for she sees things other people cannot immediately recognize. This career goes hand-in-hand with her passion for pokémon training, working like a kecleon in society full of unexpected turmoils and ambiguities.[break][break]

But Selena's dream work is something bigger than what she has already done. For years, she has tried to follow the international evil group Team Rocket in its operations from region to region, trying to uncover information about its conception and its motivations and its current predicament. In the death of its former boss, the organization is in chaos and Selena knows this is the perfect opportunity to unravel the mystery behind the vile organization.[break][break]


memories
Selena studied journalism without her parent's support, seeking day-time jobs as model or endorser, to keep her expenses paid as she tailed scholarships after scholarships. This earned her friends from various media fields: the fame of her family name biting at every opportunity given to her as she continue her dreams and aspirations. Looking for: classmates/friends in the university and/or during her internship year as a reporter[break][break]


i'll cover you
Selena had been following rocket-related leads since she started her career and that often tumbled her with circumstances leading to her unfateful confrontations with such people. Selena does not know their full intentions with the her—perhaps most of them would like to scare her, if not silence her. Looking for: rocket rivals [break]


[attr="class","clovCredit"]
SELKIE
[newclass=.cosmiclove] width:525px; background-color:#eee; display:flex; flex-flow:row wrap; border-radius:5px; overflow:hidden; [/newclass]
[newclass=.clovBanner] height:130px; padding:25px; width:100%; display:flex; align-items:center; justify-content:flex-start; background-color:#aaa; background-color:var(--clovAccent); position:relative; [/newclass]
[newclass=.clovBanner:before] content:''; width:100%; height:100%; background-image:url(https://image.ibb.co/eq76E9/Transparent_Flowers_1.png); opacity:.15; position:absolute; top:0px; left:0px; [/newclass]
[newclass=.clovBanner img] width:100px; height:100px; border-radius:100%; position:relative; padding:5px; background-color:#fafafa; border:10px solid #333; animation: clovpulse 4s infinite; animation-play-state:paused; } @keyframes clovpulse { 0% { -moz-box-shadow: 0 0 0 0 rgba(0,0,0, 0.25); box-shadow: 0 0 0 0 rgba(0,0,0, 0.25); } 25% { -moz-box-shadow: 0 0 0 25px rgba(0,0,0, 0); box-shadow: 0 0 0 25px rgba(0,0,0, 0); } 100% { -moz-box-shadow: 0 0 0 0 rgba(0,0,0, 0); box-shadow: 0 0 0 0 rgba(0,0,0, 0); }[/newclass]
[newclass=.clovBanner h1] margin:0px 0px 0px 25px; width:270px; display:block; position:relative; font:700 40px/35px montserrat; color:#eee; text-transform:uppercase; text-align:left; text-shadow: -1px -1px 0 #333, 1px -1px 0 #333, -1px 1px 0 #333, 1px 1px 0 #333; [/newclass]
[newclass=.clovBanner div:last-child] background-color:#333; width:50px; height:100%; position:absolute; top:0px; right:0px; display:flex; flex-flow:column nowrap; align-items:center; justify-content:center; [/newclass]
[newclass=.clovBanner div:last-child a] color:#5a5a5a!important; height:20px; width:20px; font-size:20px; margin:10px 0px; font-family: Linearicons-Free!important;[/newclass]
[newclass=.clovBody] padding:25px; width:475px; display:flex; flex-flow:column nowrap; text-align:justify; -webkit-border-bottom-right-radius: 5px; -webkit-border-bottom-left-radius: 5px; border-bottom-right-radius: 5px; border-bottom-left-radius: 5px;[/newclass]
[newclass=.clovBody h2] margin:0px 0px -5px 25px; display:block; font:700 25px/25px montserrat alternates; text-transform:lowercase; color:#aaa; color:var(--clovAccent); position:relative; text-shadow: -1px -1px 0 #fafafa, 1px -1px 0 #fafafa, -1px 1px 0 #fafafa, 1px 1px 0 #fafafa; [/newclass]
[newclass=.clovBody h3] margin:0px 10px 0px 10px; display:inline-block; position:relative; top:-1px; padding:2px 7px; font:700 7px/11px montserrat; letter-spacing:.5px; text-transform:uppercase; background-color:#aaa; background-color:var(--clovAccent); color:#eee; [/newclass]
[newclass=.clovBody div] width:425px; padding:25px; margin:0px 0px 25px 0px; background-color:#fafafa; border-radius:5px; font:400 11px Open Sans; color:#6a6a6a; [/newclass]
[newclass=.clovBody div:last-child] margin-bottom:0px; [/newclass]
[newclass=.clovBody b] color:var(--clovAccent); font-weight:700; [/newclass]
[newclass=.clovBody i] color:#aaa; [/newclass]
[newclass=.clovCredit] font:bold 7px roboto; margin-left:475px; [/newclass]
[newclass=.clovCredit a] font:bold 7px roboto!important; [/newclass]
[newclass=.lnr]font-family:Linearicons-Free;speak:none;font-style:normal;font-weight:400;font-variant:normal;text-transform:none;line-height:1;-webkit-font-smoothing:antialiased;-moz-osx-font-smoothing:grayscale; } @font-face {font-family:Linearicons-Free;src:url(https://cdn.linearicons.com/free/1.0.0/Linearicons-Free.eot);src:url(https://cdn.linearicons.com/free/1.0.0/Linearicons-Free.eot?#iefix) format('embedded-opentype'),url(https://cdn.linearicons.com/free/1.0.0/Linearicons-Free.woff2) format('woff2'),url(https://cdn.linearicons.com/free/1.0.0/Linearicons-Free.ttf) format('truetype'),url(https://cdn.linearicons.com/free/1.0.0/Linearicons-Free.woff) format('woff'),url(https://cdn.linearicons.com/free/1.0.0/Linearicons-Free.svg#Linearicons-Free) format('svg');font-weight:400;font-style:normal;[/newclass]
[newclass=.lnr-clock:before]content:"\e864";[/newclass]
[newclass=.lnr-briefcase:before]content:"\e84c";[/newclass]
[newclass=.lnr-heart-pulse:before]content:"\e840";[/newclass]
[newclass=.lnr-license:before]content:"\e822";[/newclass]