Post by CHANCELOR MCQUEEN on Mar 31, 2020 2:01:33 GMT
Being a complete and total '
dick
' to these Players didn't seem to work—mainly due to the fact a lot of them were too focused on avoiding being flattened to pancakes by the attacking Grimmsnarl. Doing a string of flashy and action-packed handsprings, the female avatar takes a position back towards the back lines directly beside her party member—
the jiggle physics of this game something else as the 'top heavy' avatar simply stands in place in a fighting stance
.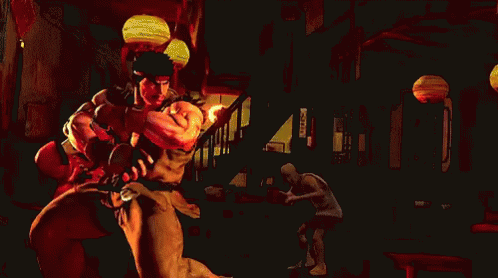 The player behind this busty avatar hit a sequence of buttons on his gaming controller while wiggling the analog stick in one fluid motion—two quarter circles followed by two attack buttons. The female avatar then positions both hands to her side while bending back—blue energy surging into the center of two fists. "
Yo, don't get your panties in a bunch, big fella'! I was just remindin' you how to take down this boss.
" Chancelor barks back at Kyle, the ball of energy ready to be released. The avatar throws the ball of energy forward, a powerful motion that made the body of the avatar slide back a few feet. The Aura Sphere flew forward—mowing down trash mobs until it collided with the side of the Grimmsnarl; the large Pokémon ignoring the attack all together. "
Aight' bet. We'll just hunker down and let the scrubs do the work for us. Besides, once this thing gets debuffed properly, my Bread-N-Butter combo gonna' chuck the shit outta' it.
" Chancelor exclaims, the avatar emoting towards Kyle before handling more of the trash mobs.
✝ tag(s) -
aaaaaaa
.
✝ notes - uwu .