[newclass=.raidBG]--raidColor:#dc4b4b[/newclass]
[nospaces]
[attr="class","raidBG"]
[attr="class","raidHead"]
[attr="class","raidHeadBG"]
[attr="class","raidUsers"]
[attr="class","userPkmn"]
[attr="class","userHealth"]
[attr="class","userHP GREEN"]
[attr="class","userPkmn"]

[attr="class","userHealth"]
[attr="class","userHP GREEN"]
[attr="class","userPkmn"]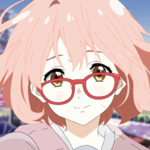 [attr="class","userHealth"]
[attr="class","userHP YELLOW"]
[attr="class","userPkmn"]
[attr="class","userHealth"]
[attr="class","userHP YELLOW"]
[attr="class","raidPkmn"]
[attr="class","raidInfo"]
[attr="class","raidName"]01: ESCAPE SHADOW
[attr="class","raidHealth"]
[attr="class","raidHP"]
[attr="class","GREEN"]
[attr="class","raidBarrier"]
[attr="class","inactive"]
[attr="class","inactive"]
[attr="class","inactive"]
[attr="class","inactive"]
[attr="class","inactive"]
[attr="class","status NONE"]
[attr="class","th th-fire"]
BRN
[attr="class","raidText"]
[attr="class","gardenStats"]
challenge


MOVE TO THE NEXT FLOOR BY[break]ESCAPING THE EFFECTS OF SHADOW TAG.[break]

[player]https://a.tumblr.com/tumblr_qcgk9qOteT1yrg70yo1.mp3[/player][break][break][break]
WHEN YOU ENTER THE FIRST FLOOR,
a dojo student greets you. the tower is grand, smelling of incense and wood. sunlight seeps in through the paper paneling and windows high above. before you can leave the
genkan
, they politely remind you to take off your shoes and to place them in the cubbies to the right side.[break][break]
ahead, a wobbuffet salutes you, its shadow stretching forth. the dojo student salutes too,
"WELCOME TO THE FIRST FLOOR! HEAD TO THE NEXT FLOOR, IF YOUR POKEMON CAN!"
he releases the salute,
"TAG. YOU'RE IT!"
[break][break]
he guides you all onto the floor and waits for you all to pick your pokemon. a
rotomi
is stationed to the left, should you require it. as soon as you all summon your pokemon, the effects of
SHADOW TAG
, wobbuffet's ability, begins to take hold...[break][break][break]
CLEARING THIS FLOOR WILL REWARD YOU:
[break]
[attr="class","raidInstr"]
instructions


please refer to the event thread for more information.
[break]

on this floor, the opponent will attack FIRST, bypassing all priority moves (e.g. protect, helping hand, fake out, etc.). in other words, your pokemon are already under the effects of SHADOW TAG.
[break]

you can only commit to ONE MOVE and you can only summon ONE POKEMON.
[break]

remember to BOLD USED POKEMON MOVES/ABILITIES/ITEMS.
[break]

on this floor, there is no need to roll.
[break]
[break][break][break]
PLEASE POST IN MOD REQS AFTER EVERYONE HAS POSTED.
[break][break][break]